How Jamb 2019 Exam Questions Will Look Like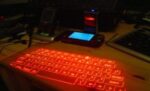 How will Jamb 2019 exam really look like? Will it be very difficult or very easy? Let's discuss a little about this.
For some, Jamb 2019 exam will be bloody. This is as a result of the stress and controversies behind Jamb 2018 registration, examination and results release.
I can attest to the fact that no Jamb has ever been as stressful and controversial as the Jamb 2017. With every passing day, scaring news updates are been released by Jamb. From CCTV Cameras to banning of Mouse for Jamb 2018
Jamb 2019 Questions
It is also true that Jamb has reduced the time and number of objective questions to be answered in Jamb 2019 exam. See details about that below:
Total Number of Questions: 180
Time to answer all questions: 2 Hours
Use of English: 60 Questions
Other 3 Subjects: 40 Questions Each.
Going by this new format, we really don't think the exam will be any easier than what it used to be. The only thing is that the exams will now be faster for each candidate. As usual, past questions would be repeated in Jamb 2019.
Jamb 2019 will never be a problem to you when you are well equipped. It is the information in your head that makes you outstanding. Make up your mind to blast Jamb this time around.
How Jamb 2019 Questions Will Look Like In All Subjects
I will now list out the major Jamb subjects and explain in details how Jamb set questions on each of them. Click on any subject of your choice to see how the questions on them will look like.
How Jamb 2019 Use Of English questions would look like
How Jamb 2019 Mathematics Questions Would look like.
How Jamb 2019 physics questions would look like.
To Survive Jamb 2019, you need three weapons. That is what I will share with you next. Make sure you go through the three weapons. Three Weapons You Need To Face Jamb 2019 exam are:
I wish you the very best……
Categories: Jamb 2021 Syllabus | Past Questions
There is love in sharing
0 Responses