How Do I Know If I Have Been Admitted In 2018/2019 By JAMB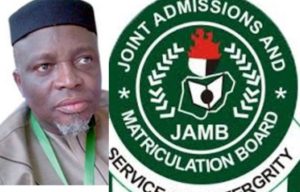 How do I know if I have been offered admission in 2018/2019 by JAMB?. This is one among very many questions that JAMB 2018/2019 candidates have been asking. Several questions come to mind whenever it comes admission in JAMB 2018/2019.
The road to getting it right has never been an easy one. This has been the story for JAMB this year. A lot of progress has been made but of course, there are still some shortcomings. But i assure you that JAMB may not be there but they are getting it.
In contrast to like 3 or 4 years ago, when I wrote my JAMB in 2014/2015 session, to check your admission status was very easy. After JAMB exam, we wait patiently for JAMB to upload the admission list on their portal. Once it appears on JAMB portal, hurraaaaaaaaaaaaaaay!!!!!!! that's it.
The same cannot be possibly said in light of the present day realities. Everything has changed and you and I don't expect this to be different. So follow me closely as we deal with this important question.
How Do I Know If I Have Been Offered Admission
With the introduction of JAMB profile, a lot of insights can be gotten on how you will know if you have been admitted. The JAMB profile can enable you
Check Your Status
Know your examination centre
Print Your Result
See more on JAMB profile here and how to create one
Therefore, the next question is " Can JAMB Profile be the only way to know if you have been admitted"?. Of course not. Your email and phone number is still very much functional. In fact, this is why you are always told to ensure you provide functional email and phone number before registering for JAMB.
You can be notified by JAMB through your email or phone number via SMS. With the introduction of CAPS, you may now decide to accept or reject your one shot of getting admission.
Prior to now, you can have multiple offers of admission and decide on the one you want. In fact, you could accept one and later turn the offer down because you have a better offer. This option is no longer available.
Read ……………….Is having a high jamb score a guarantee for my admission in 2018/2019?
If you go through the article above, you will discover that JAMB registrar stated clearly that you have only one option. This means that if you accept that of a polytechnic or University or polytechnic first, every other option is gone.
Therefore, immediately you have been offered admission, there are two ways you can know
Via Email or Phone SMS
Via Your Jamb Profile
Finally, if you have any other question, drop it in the comment in box. However, if you don't have a GMAIL account, click here to create one.
Goodluck.
Categories: Jamb 2021 Syllabus | Past Questions
There is love in sharing
0 Responses